Hot Rolled Straight Hair Steel Coil
Product Detail
Product Tags
The head and tail of straight hair curlers are often tongue-shaped and fish-tail-shaped, with poor thickness and width accuracy, and the edges often have defects such as wave shape, hemming, and tower shape. Its volume is heavier. (Generally, the pipe industry likes to use it.)
Application range:
(1) Processing into ordinary cold rolling after annealing;
(2) The galvanizing unit with annealing pretreatment device processes galvanizing;
(3) Panels that basically do not need to be processed.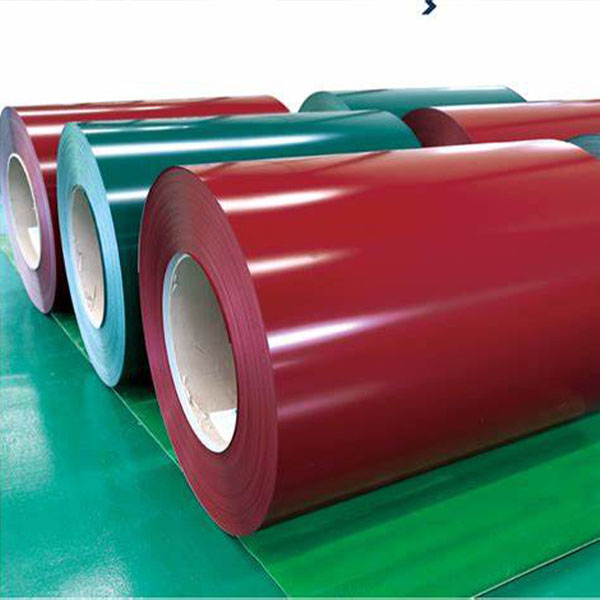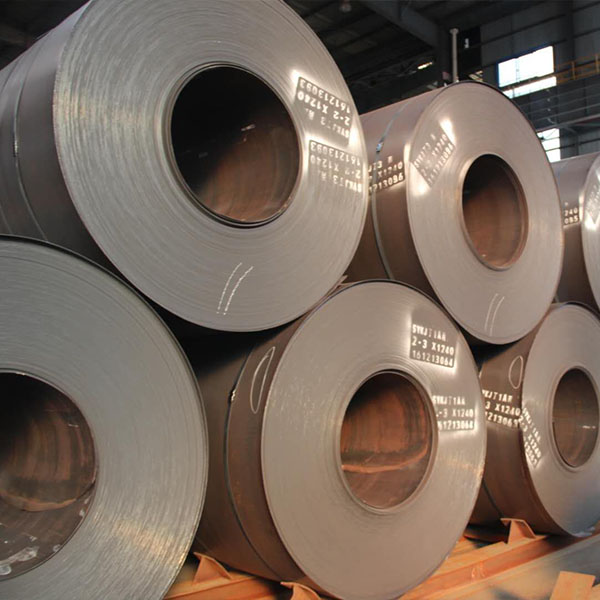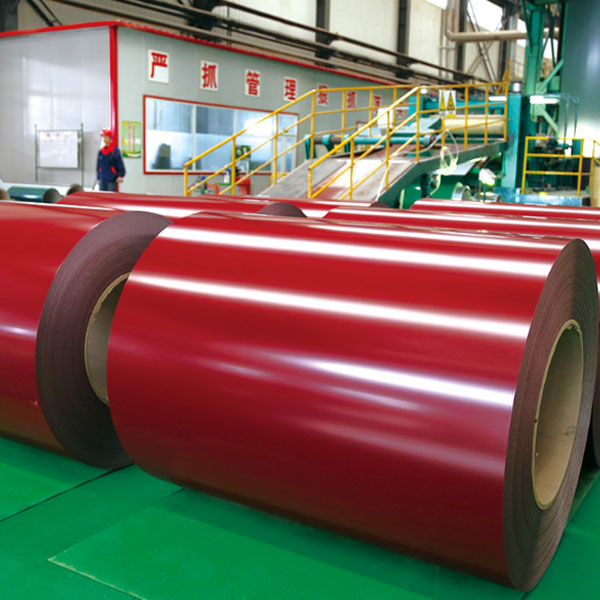 Common carbon plate, superior carbon plate, low alloy plate, ship plate, bridge plate, boiler plate, container plate, etc. Rolled hard coil: Continuous rolling of hot-rolled pickled coils at room temperature.
Hot-rolled steel products include steel strips (coils) and steel sheets cut from them. The steel strip (roll) can be divided into straight hair rolls and finishing rolls (divided rolls, flat rolls and slit rolls).
Hot-rolled products have excellent properties such as high strength, good toughness, easy processing and forming, and good weldability, so they are widely used in manufacturing industries such as steel, construction, machinery, boilers, and pressure vessels.
Pickling plate is made of high-quality hot-rolled sheet as raw material. After the pickling unit removes the oxide layer, trims and finishes, the surface quality and use requirements (mainly cold-formed or stamping performance) are between hot-rolled and cold-rolled The intermediate product between the plates is an ideal substitute for some hot-rolled plates and cold-rolled plates. Compared with hot-rolled plates, the main advantages of pickled plates are: 1. Good surface quality. Because the hot-rolled pickled plates remove the surface oxide scale, the surface quality of the steel is improved, and it is convenient for welding, oiling and painting. 2. The dimensional accuracy is high. After leveling, the plate shape can be changed to a certain extent, thereby reducing the deviation of unevenness. 3. Improve the surface finish and enhance the appearance effect. 4. It can reduce environmental pollution caused by users' scattered pickling. Compared with cold-rolled sheets, the advantage of pickled sheets is that they can effectively reduce purchase costs while ensuring the surface quality requirements. Many companies have put forward higher and higher requirements for the high performance and low cost of steel. With the continuous advancement of steel rolling technology, the performance of hot-rolled sheet is approaching that of cold-rolled sheet, so that "replacement of cold with heat" is technically realized. It can be said that the pickled plate is a product with a relatively high performance-to-price ratio between the cold-rolled plate and the hot-rolled plate, and has a good market development prospect. However, the use of pickled plates in various industries in my country has just started. The production of professional pickled plates began in September 2001 when Baosteel's pickling production line was put into operation.
Automobile industry
Hot-rolled pickled oil-coated sheet is a new type of steel required by the automotive industry. Its better surface quality, thickness tolerance, and processing performance can replace body panels and auto parts produced by cold-rolled sheets in the past, thereby reducing raw materials The cost is about 10%. With the development of the economy, the production of automobiles has also increased significantly, and the use of plates has continued to increase. The original design of many vehicle models in the domestic automobile industry requires the use of hot-rolled pickled plates, such as: car subframes, wheel spokes, front and rear Due to the insufficient supply of domestic hot-rolled pickling plates for bridge assemblies, truck box plates, protective nets, automobile beams and spare parts, automobile factories generally use cold plates or hot plates instead or pick them by themselves.
Machinery Industry
Hot-rolled pickled plates are mainly used in textile machinery, mining machinery, fans and some general machinery. Such as the manufacture of compressor housings and upper and lower covers for household refrigerators and air conditioners, pressure vessels and mufflers for power compressors, and bases for screw air compressors. Among them, household refrigerators and air-conditioning compressors use the most pickling plates, and the deep drawing performance of the pickling plates is relatively high. The materials are mainly SPHC, SPHD, SPHE, SAPH370, the thickness range is 1.0-4.5mm, and the required specifications are 2.0-3.5mm. According to relevant data, in the first half of this year, refrigerator compressors and air-conditioning compressors required hot-rolled pickling plates of 80,000 tons and 135,000 tons, respectively. The fan industry now mainly uses cold-rolled plates and hot-rolled plates. Hot-rolled pickled plates can be used instead of cold plates to manufacture impellers, shells, flanges, mufflers, bases, platforms, etc., of blowers and ventilators.
Other industry
Other industry applications mainly include bicycle parts, various welded pipes, electrical cabinets, highway guardrails, supermarket shelves, warehouse shelves, fences, water heater tanks, barrels, iron ladders, and various shapes of stamping parts. With the continuous development of the economy, zero-part processing is spreading across all industries, and processing plants have sprung up rapidly. The demand for plates has greatly increased, and the potential demand for hot-rolled pickled plates has also increased.
---
Previous:
Hot Rolled Pickled Oil Coated Coil
---
Write your message here and send it to us