Factory Supply Thick Cold Rolled Finish Stainless Steel Sheet Plate
Product Detail
Product Tags
Carbon (C): 1. Increase the deformation resistance and tensile strength of the blade; 2. Increase the hardness and improve the resistance to wear.
Chromium (Cr): 1. Increase hardness, tensile strength and toughness; 2. Anti-wear and corrosion.
Cobalt (Co): 1. increases hardness and strength to withstand high temperature quenching; 2. used in more complex alloys to strengthen certain individual properties of other elements.
Copper (Cu): 1. enhance corrosion resistance; 2. enhance wear resistance.
Manganese (Mn): 1. increases hardenability, wear resistance and tensile strength; 2. carries away oxygen from molten metal by separating oxidation and separating vaporization; 3. enhances hardness but increases brittleness when added in large quantities.
Molybdenum (Mo): 1. enhance the strength, hardness, hardenability and toughness; 2. improve machinability and corrosion resistance.
Nickel (Ni): 1. enhance the strength, hardness and corrosion resistance.
Phosphorus (P): Enhance strength, machinability and hardness.
2. Easy to brittle and crack when concentration is too high
Silicon (Si): 1. enhances ductility; 2. increases tensile strength; 3. removes oxygen from molten metal by separating oxidation and vaporization.
Sulfur (S): small amounts can improve machinability.
Tungsten (W): Increase strength, hardness and toughness.
Vanadium (V): Increases strength, hardness and shock resistance.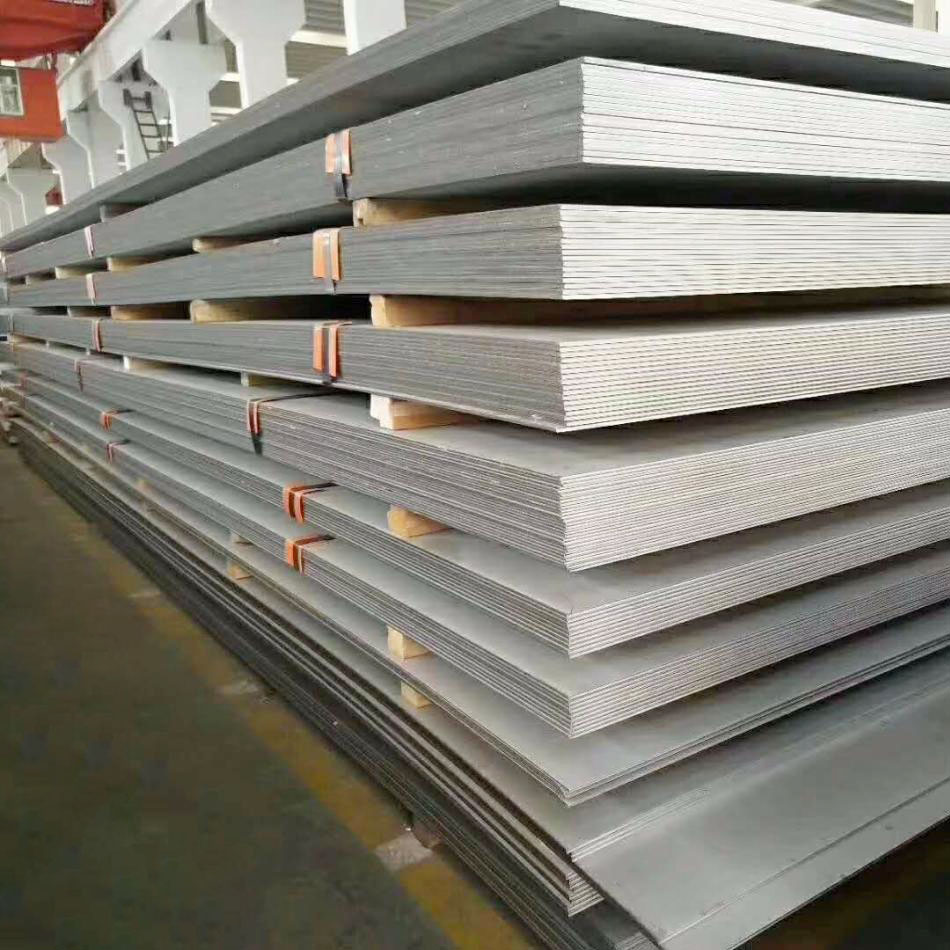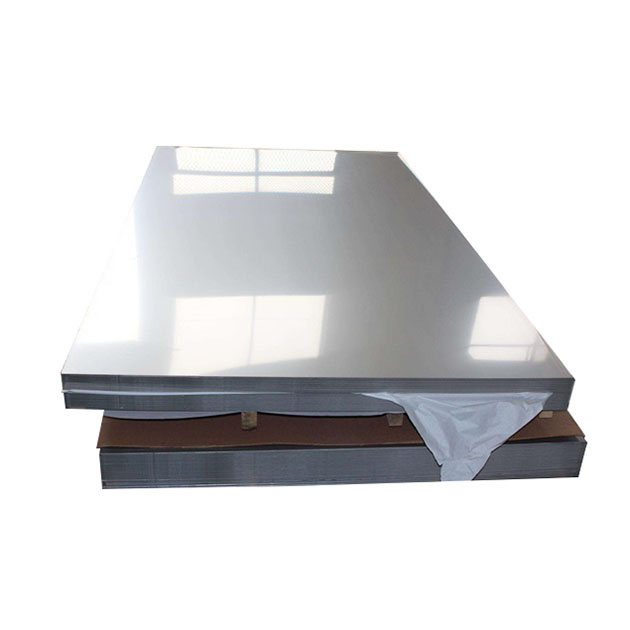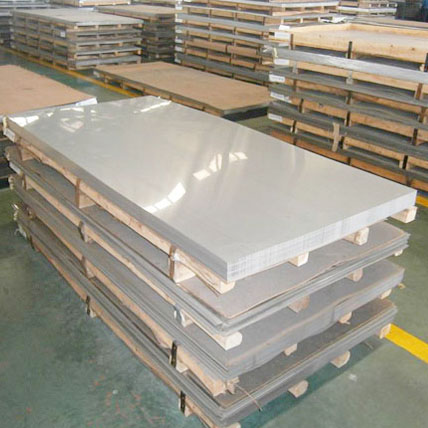 The total heat transfer coefficient of a metal depends on other factors in addition to the thermal conductivity of the metal. In most cases, the film heat dissipation coefficient, the rust skin and the surface condition of the metal. Stainless steel can maintain a neat surface, so it is better than other metals with a higher thermal conductivity in heat transfer. Liaocheng Sandeli stainless steel provides eight, the technical standards of stainless steel plate stainless steel plate corrosion resistance, bending process performance and welded parts toughness, as well as the welded parts of the stamping process excellent performance of high-strength stainless steel plate and its manufacturing method. Specifically, it contains C: 0.02% or less, N: 0.02% or less, Cr: 11% or more less than 17%, the appropriate content of Si, Mn, P, S, Al, Ni, and meet 12 ≤ Cr Mo 1.5Si ≤ 17, 1 ≤ Ni 30 (C N) 0.5 (Mn Cu) ≤ 4, Cr 0.5 (Ni Cu) 3.3Mo ≥ 16.0, 0.006 ≤ C N ≤ 0.030 stainless steel plate heated to 850 ~ 1250 ℃, and then heat treatment with a cooling rate of more than 1 ℃ / s cooling. This can become a high strength stainless steel plate containing more than 12% volume fraction of martensite organization, more than 730 MPa of high strength, corrosion resistance and bending processability, and excellent toughness in the heat-affected zone of welding. Then use the Mo, B, etc., can significantly improve the welded part of the stamping process performance.
(1)Bridge steel plate; (2) Boiler steel plate; (3) Shipbuilding steel plate; (4) Armor steel plate; (5) Automobile steel plate; (6) Roofing steel plate; (7) Structural steel plate; (8) Electrical steel plate (silicon steel sheet); (9) Spring steel plate; (10) Solar special plate (Hai Rui special steel); (11) Other two, ordinary and mechanical structural steel plate in the common Japanese grades.
Heat exchanges for equipment for pulp and paper, machinery and equipment, dyeing equipment, film processing equipment, pipes, exterior materials for buildings in coastal areas, etc.
Grade

Basic weight

Grade

Basic weight

lCrl7Mn6

Mi

5N
7.

93

3Crl3

7.75

lCrl8MnBNiSN

7.

93

0Crl7Ni12M02

7.98

lCrl7Ni7

7.

93

00Crl7Nil4M02

7.98

1Crl7Ni8

7.

93

0Cr17Ni12M02N

7.

98

1Crl8Ni9

7.

93

00Crl7Nil2M02N

7.

98

lCrl8Ni9Si3

7.

93

0CrlSNil2M02Cu2

7.

98

OCrl9Ni9

7.

93

00Crl8Nil4M02Cu2

7.98

00Crl9Nil l

7.

93

0Crl9Nil3M03

7.98

0Crl9Ni9N

7.

93

00Crl9Nil 3M03

7.98

00Crl 8NilON

7.

93

0Crl8Nil6M05

8.00

00Crl8Nil2

7.

93

0Crl8Ni11Ti

7.

93

0Cr23Nil3

7.

93

OCrl8NillNb

7.

98

0Cr25Ni20

7.

93

0Crl8Nil3Si4

7.

75

00Crl7MO

7.

98

00crl8M02

7.

75

7Crl7

7.

70

00Cr30M02

7.

64

0Cr26Ni5M02

7.

70

lCrl5

7.

70

lCrl2

7.

80

3Crl6

7.

70

0Crl3A1

7.

7S

lCrl7

7.

70

1Crl3

7.

7S

OOCrl7

7.

70

OCrl3

7.

75

lCrl7Mo

7.

70

OOCrl2

7.

75

00Cr27Mo

7.

67

2Crl3

7.

75

0Crl7N|7Al

7.

93
---
---
Write your message here and send it to us