Wholesale 6061 T4 Lightweight Extruded Hollow 4 4.5 5 6 7 8 Inch Od Aluminum Alloy Tubing Pipe Tube
Product Detail
Product Tags
Place of Origin: China
Grade: 6000 Series
Shape: Round
Surface Treatment: Powder Coated
Length: 10~6000 mm, Max 6m or customize
Usage: Industry
Hardness: HB65~150
Alloy Or Not: Is Alloy
Temper: T3 - T8
Al (Min): 98%
Wall Thickness: 0.8~40 mm, 0.8-20 mm
Model Number: ZJD-Tube
Brand Name: Zhongjda
Tolerance: ±0.5 mm, GB5237.1-2008 high precision grade
Processing Service: Bending, Decoiling, Welding, Punching, Cutting
Delivery Time: 31-45 days
Certification: ISO9001:2008;ISO14001:2004
Press Capability: Maximum:10000 tons; Minimum : 500 tons
OD: 6~700 mm
Finish: Anodizing, powder coating, wooden color
Color: Silver, black, red, blue subject to customers request
Fabrication: Cutting, milling, drilling, punching, etc
Name: extruded hollow 4 4.5 5 6 7 8 inch od aluminum alloy tubing pipe 
Supply Ability: 5000 Ton/Tons per Month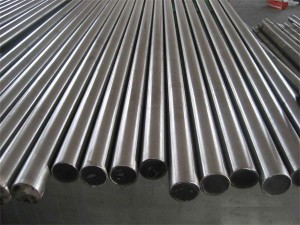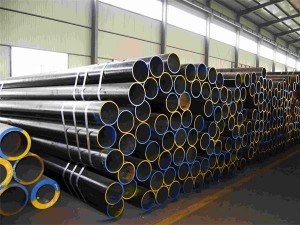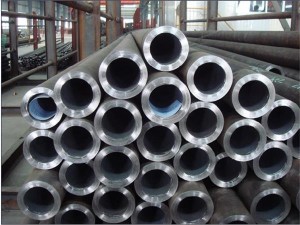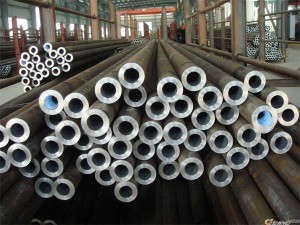 1. In bundles with steel strips
2. In bundles+PVC blue package
3. In bulk
4. According to customers' requirements
Port: Shanghai / Qingdao /Tianjin
Aluminum Pipe
Main products include 1-7 series aluminum Pipe/Tube/strip/coil/foil. We also produce mirror aluminum Pipe/Tube/sheet, aluminum checkered plate, tread plate, embossed aluminum plate,etc
a. Light weight
b. Low cost
c. Easier and convenient to install
d. Environmental friendly and energy saving
e. Anti-dirt and self-cleaning
f. Corrosion resistant and moisture proof
g. Weathering resistance stronger than stone material and valid time longer
h. Excellent ductility, can be made into various shapes
Aluminum Pipe/Coil/Sheet are widely used in electronics, packaging, construction, machinery and other fields.It is divided into pure aluminium pipe/plate, alloy aluminium pipe/plate, thin aluminium plate, medium and thick aluminium plate, pattern aluminium plate. At present, the aluminum grade that our company can supply:1050, 1060, 1070, 1100, 2024,3003, 3004, 3005, 3102, 3105,5005, 5052, 5083, 5086, 5182, 5754, 5154, 5454,6061, 6063, 6082,etc.
Aluminum 

Aluminum Grade

STANDARD

ASTM B209,JIS H4000-2006,GB/T 3190-2008,GB/T 3880-2006,etc.

1000 Series

1050 1060 1070 1100

2000 Series

2024(2A12), LY12, LY11, 2A11, 2A14(LD10), 2017, 2A17

3000 Series

3A21, 3003, 3103, 3004, 3005, 3105

4000 Series

4A03, 4A11, 4A13, 4A17, 4004, 4032, 4043, 4043A, 4047, 4047A

5000 Series

5052, 5083, 5754, 5005, 5086,5182

6000 Series

6063, 6061, 6060, 6351, 6070, 6181, 6082, 6A02

7000 Series

7075,7050,7A04,7472,7475

Thickness(mm)

aluminum pipe 0.8mm-100mm

Outside Dimeter(mm)

21-600mm

Length(mm)

6000mm,or as required.

Surface

Wire drawing,oxidation,PS,Mirror surface,Embossing etc

Temper

H111 H112 H116/H321 H12/H22/H32 H14/H24/H34/H16/H26/H36 H18/H28/H38 H114/H194, etc

Type

Pipe/coil/sheet/strips/plate

 

 

 

Payment

L/C,T/T,D/P,West Union,etc.

Package

Standard export package,such as wooden box or as required.

Port

Tianjin,Qingdao,Shanghai
1000 Series:Industrial Pure Aluminum Represents the 1000 series of aluminium sheets, also known as pure aluminium sheets, in all series, 1000 series belongs to the series with the largest aluminium content. The purity can reach over 99.00%. 2000 Series:Aluminum-copper alloys The aluminium sheet representing 2A16 (LY16) 2A06 (LY6) 2000 series is characterized by high hardness, in which the content of copper is the highest, about 3-5%. 3000 Series:Aluminum-manganese alloys Represents 3003 3003 3A21 mainly. It can also be called rust-proof aluminium sheet. 3000 series aluminium sheet is mainly composed of manganese. The manganese content ranges from 1.0% to 1.5%. It is a series with better rust-proof function. 4000 Series:Al-Si alloys The aluminium sheet representing the 4A01 4000 series belongs to the series with high silicon content. Usually the silicon content is between 4.5 and 6.0%. It belongs to building materials, mechanical parts, forging materials, welding materials, low melting point, good corrosion resistance. 5000 Series:Al-Mg alloys Represents 5052.5005.5083.5A05 series. 5000 series aluminium sheet belongs to the more commonly used alloy aluminium sheet series,the main element is magnesium, the magnesium content is between 3-5%. It can also be called Al-Mg alloy. The main characteristics are low density, high tensile strength and high elongation. 6000 Series:Aluminum Magnesium Silicon Alloys The representative 6061 mainly contains magnesium and silicon, so it concentrates the advantages of 4000 series and 5000 Series. 6061 is a cold-treated aluminium forging product, which is suitable for applications requiring high corrosion resistance and oxidation resistance.
7000 Series:Aluminum Zinc Alloys The representative 7075 mainly contains Aluminum Zinc Alloys, Corrosion resistance: corrosion resistance includes chemical corrosion, stress corrosion and other properties.In general, the corrosion resistance of series 1 is the best, with series 5 performing well, followed by series 3 and 6, and series 2 and 7 performing poorly.The selection principle of corrosion resistance should be determined according to the application.All kinds of anticorrosive composite materials must be used in corrosive environment of high strength alloy
---
Previous:
SS400ASTM A36 Hot Rolled Steel Plates
---
Write your message here and send it to us