Stainless Steel Hexagonal Steel
Product Detail
Product Tags
Standards: AiSi, ASTM, DIN, EN, GB, JIS
Grade: 300 series
Place of Origin: Shandong, China
Brand Name: Jinbaicheng
Type: Hexagonal
Application: Industry
Shape: Hexagonal
Special purpose: valve steel
Size: 0.5-508
Certification: Major product name:
Stainless steel hexagonal steel
Surface: polished
Material: 200 series 300 series 400 series
Technology: Cold Rolling
Length: customer request
Finish: Speak Polish
Item: Stainless Steel Bar
Minimum order quantity: 1 ton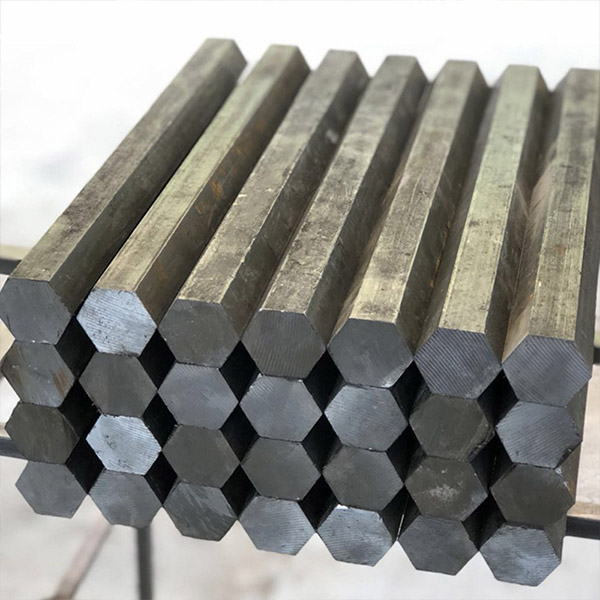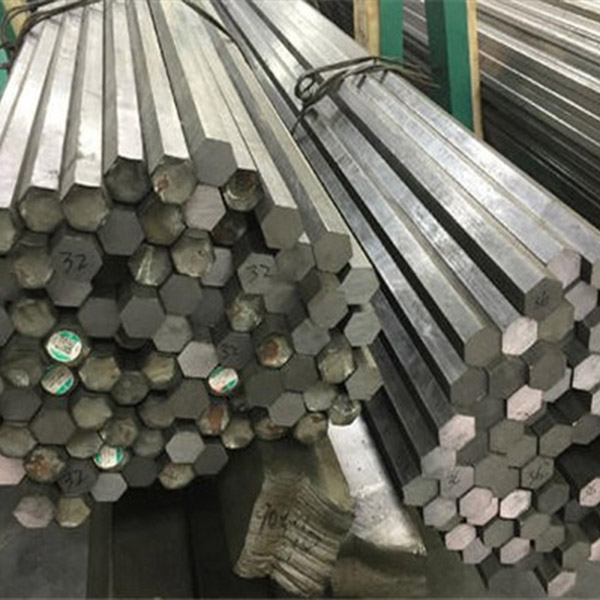 The special-shaped pipes are generally distinguished according to the cross section and the overall shape. They can be generally divided into: oval shaped steel pipes, triangular shaped steel pipes, hexagonal shaped steel pipes, diamond shaped steel pipes, stainless steel patterned pipes, stainless steel U-shaped steel pipes, and D-shaped pipes. Pipes, stainless steel elbows, S-shaped pipe elbows, octagonal shaped steel pipes, semi-circular shaped steel rounds, unequal-sided hexagonal shaped steel pipes, five-petal plum shaped shaped steel pipes, double convex shaped steel pipes, double concave shaped steel Stainless steel water trap, melon seed shaped steel pipe, conical shaped steel pipe, corrugated shaped steel pipe.
Hollow hexagonal steel is widely used in various structural parts, tools and mechanical parts. Compared with round pipes, hexagonal pipes generally have larger moments of inertia and section modulus, and have greater bending and torsion resistance, which can greatly reduce structural weight and save steel.
Hexagonal tubes are also divided into carbon steel hexagonal tubes, hexagonal oxygen blowing tubes, and stainless steel hexagonal tubes according to different processes and materials.
Hexagonal steel can be used to form various stress-bearing components according to the different needs of the structure, and can also be used as a connection between components. Widely used in various building structures and engineering structures, such as building beams, bridges, power transmission towers, lifting and transporting machinery, ships, industrial furnaces, reaction towers, container racks and warehouse shelves, etc.
Opposite side distance S mm

Allowable deviation, mm

Cross-sectional area A, cm2

Theoretical weight, kg/m

Opposite side distance S mm

Allowable deviation, mm

Cross-sectional area A, cm2

Theoretical weight, kg/m

Group 1

Group 2

Group 3

Hexagonal steel

Octagonal steel

Hexagonal steel

Octagonal steel

Group 1

Group 2

Group 3

Hexagonal steel

Octagonal steel

Hexagonal steel

Octagonal steel

8

±0.25

±0.35

±0.40

0.544 3

-

0.435

-

8

±0.25

±0.35

±0.40

0.544 3

-

0.435

-

9

0.701 5

-

0.551

-

9

0.701 5

-

0.551

-

10

0.866

-

0.680

-

10

0.866

-

0.680

-

11

1.048

-

0.823

-

11

1.048

-

0.823

-

12

1.247

-

0.979

-

12

1.247

-

0.979

-

13

1.464

-

1.15

-

13

1.464

-

1.15

-

14

1.697

-

1.33

-

14

1.697

-

1.33

-

15

1.949

-

1.53

-

15

1.949

-

1.53

-

16

2.217

2.120

1.74

1.66

16

2.217

2.120

1.74

1.66

17

2.503

-

1.96

-

17

2.503

-

1.96

-

18

2.808

2.683

2.20

2.16

18

2.808

2.683

2.20

2.16

19

3.126

-

2.45

-

19

3.126

-

2.45

-

20

3.464

3.312

2.72

2.60

20

3.464

3.312

2.72

2.60

21

±0.30

±0.40

±0.50

3.819

-

3.00

 

21

±0.30

±0.40

±0.50

3.819

-

3.00

 

22

4.192

4.088

3.29

3.15

22

4.192

4.088

3.29

3.15

23

4.581

-

3.60

-

23

4.581

-

3.60

-

24

4.988

-

3.92

-

24

4.988

-

3.92

-

25

5.413

5.175

4.25

4.06

25

5.413

5.175

4.25

4.06

26

5.854

-

4.60

-

26

5.854

-

4.60

-

27

6.314

-

4.96

-

27

6.314

-

4.96

-

28

6.790

6.492

5.33

5.10

28

6.790

6.492

5.33

5.10

30

7.794

7.452

6.12

5.85

30

7.794

7.452

6.12

5.85

32

±0.40

±0.50

±0.60

8.868

8.479

6.96

6.66

32

±0.40

±0.50

±0.60

8.868

8.479

6.96

6.66

34

10.011

9.572

7.86

7.51

34

10.011

9.572

7.86

7.51

36

11.223

10.731

8.81

8.42

36

11.223

10.731

8.81

8.42

38

12.505

11.956

9.82

9.39

38

12.505

11.956

9.82

9.39

40

13.86

13.25

10.88

10.40

40

13.86

13.25

10.88

10.40

42

15.28

-

11.99

-

42

15.28

-

11.99

-

45

17.54

-

13.77

-

45

17.54

-

13.77

-

48

19.95

-

15.66

-

48

19.95

-

15.66

-

50

21.65

-

17.00

-

50

21.65

-

17.00

-

53

±0.60

±0.70

±0.80

24.33

-

19.10

-

53

±0.60

±0.70

±0.80

24.33

-

19.10

-

56

27.16

-

21.32

-

56

27.16

-

21.32

-

58

29.13

-

22.87

-

58

29.13

-

22.87

-

60

31.18

-

24.50

-

60

31.18

-

24.50

-

63

34.37

-

26.98

-

63

34.37

-

26.98

-

65

36.59

-

28.72

-

65

36.59

-

28.72

-

68

40.04

-

31.43

-

68

40.04

-

31.43

-

70

42.53

-

33.30

-

70

42.53

-

33.30

-
---
Previous:
High-Strength Cold Drawn Round Steel
---
Write your message here and send it to us